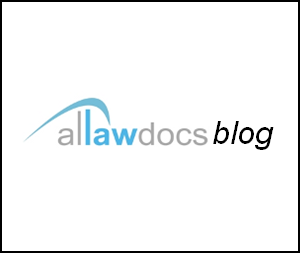 NEW!! Allawdocs Blog!
NEW!! Allawdocs Blog!
NEW!! Allawdocs Blog
We are proud to launch the Allawdocs Blog! In the blog we aim to answer important FAQs about elements of Allawdocs documents, and discuss other important legal issues and news. We encourage you to read, ask questions and comment on the blog. Pass it on to your colleagues.
To kick off, we'll be discussing Trusts.
What is a trust?
In practice, a trust is a mechanism through which a person (the trustee) owns and must deal with specified property for the benefit of a certain person, people or purpose (the beneficiary).
Different types of trusts exist to serve different purposes. For example:
Family trusts are used to hold assets and income and distribute them among family member beneficiaries. They are often used to distribute income and thus reduce the total tax obligations of a family.
Unit trusts are trusts whose terms divide the benefit of beneficiaries into units.
Charitable trusts are trusts created to benefit a charitable purpose and for the public benefit.
Superannuation fund trusts, which will not be discussed in this series but will be the subject of a later blog.
Allawdocs can provide documents to establish each of these types of trusts.
Certain parties are essential to the creation and operation of a trust, including the settlor. The settlor is the person who determines the terms of the trust deed, settles some property on the trust, and invites a person (individual or corporate) to act as the trustee of the trust. Without the settlor there is no trust. Look out for our blogs in a few weeks time on the role of the settlor in our People Power blog series.
Another essential party to a trust is the trustee. During April, Allawdocs will present The Might of the Trustee, a series of blog articles discussing topical matters about trustees.
Tell us what you think
Do you have a question about trusts or trustees? Now is your chance to ask! Comment below telling us what trusts issue you would like to see discussed in the Allawdocs blog.
Never miss a beat - subscribe to the blog!